45-Minute Executive Briefing
THE BIG ROLE OF ADMINISTRATIVE LAW
IN EXTRAORDINARY TIMES
TO:  Leaders, Administrators & Decision-Makers
(Private Sector and Government)
You will find this 45-minute webinar most useful.  This executive briefing will provide practical knowledge for citizens when one needs to deal with government authorities as well as clear guidance for public officials who are at the forefront of government administration, policy-making and enforcement.
The Center for Global Best Practices invites you to attend this FREE webinar:
Title:    The BIG Role of Administrative Law in EXTRAordinary Times
When:  4:00 pm on Tuesday, May 12, 2020 via Zoom
(Registration to join ends 12 noon of May 11)This ZOOM event is open to the General Public. Learnings are applicable to lawyers who want to advance their theoretical knowledge for practical application during lockdowns, ECQ, GCQ and moving towards the "new normal".
About the Topic: Administrative Law refers to the body of laws and policies on the organization and operations of Government. This executive briefing for the public and the private sector is to provide guidance on the enforcement of national and local laws and policies, the powers of administrative agencies, and its impact on everyone's day-to-day lives and activities especially during lockdown, ECQ, GCQ, and towards the new normal.
Presenter and Subject Matter Expert: This will feature Atty. Alberto C. Agra, who is a Professor of Laws teaching Administrative Law, Local Government Law, Law on Public Officers, Law on Public-Private Partnerships, and Election Law at the Ateneo Law School. He is the incumbent Chairman of the Philippine Reclamation Authority and was former Acting Secretary of Justice, Acting Solicitor General and Government Corporate Counsel. He is the General Counsel of the Philippine Olympic Committee and President of the Pilipinas Obstacle Sports Federation.
Webinar Outline:
1. The Bayanihan Act as an Administrative Law
2. List of Bayanihan Act — Empowered Administrative Agencies
3. Charter Requirements of Administrative Agencies
4. Relationships Among Administrative Agencies
5. Powers of Administrative Agencies
a.) Power to Investigate
b.) Power of Issue Rules
c.) Power to Resolve Controversies
d.) Police Power
6. Police Power of Administrative Agencies During Extraordinary Times
7. The Six Types of Rules
8. Resolving Conflicts and Disputes in Administrative Law
Atty. Agra will also answer the following questions:
1. Is Republic Act No. 11469 or the Bayanihan Act an Administrative Law? What are the other Administrative Laws relevant today?
2. Name the Administrative Agencies (AAs) that are operating today. Is the Inter-Agency Task Force for the Management of Emerging Infectious Diseases an AA? Are local governments AAs?
3. What are the powers of these AAs during these times? During "normal" times?
4. Must the rules and issuances of AAs be published?
5. How are conflicts resolved between AAs operating at this time? Under ordinary times?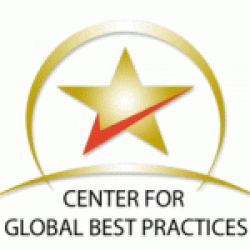 Contact Person:
Camille Jonas
Program Leader
Center for Global Best Practices
(+63 2) 8425- 9752
(+63 939) 914-8689
camille.cgbp@yahoo.com