PPPs and 'Pokémon Go' as game changers
PPPs and 'Pokémon Go' as game changers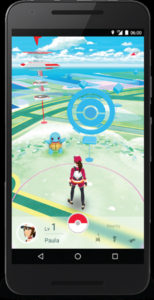 WHY should public-private partnerships (PPPs) and the mobile-phone game "Pokémon Go" (PG) be game changers? Will PPPs become as popular as PG? What are the similarities and dissimilarities between them? What can PPP advocates learn from PG players? Yes, your columnist is a PG player.
He searches for the nearest PokéStop; uses his Ultra Balls to catch hard-to-find Pokémons; and brags to his relatives the list of characters in his Pokédex
PPPs and PG call for innovation. For proponents of PPPs and for Niantic and Nintendo,  the developers of the PG game, innovation must be the driving force of the programs. While both are built from tradition, they should be envisioned and implemented with innovation in mind. This is the challenge all strategists must embrace. And for innovation to be such, they must be anchored on a core or purpose.
PPPs and PG are purpose-driven. PPP's ultimate purpose is the public good, the people. Better quality of life is the reason government and the private sector collaborate to build and maintain roads, bridges, airports, seaports, classrooms, hospitals, markets, water-supply systems and power projects. The objective of PG may not be as noble but all gamers are motivated by the same thing. We want to complete the set of Pokémons.
PPPs should not come and go. Unlike PPPs, Pokémon, like other phone games, may just be a fad. PG is popular now until the next craze comes along. PPPs, on the other hand, because of their developmental objective, are long-term programs and are measured by the impact they yield. Life may not be better after catching all the Pokémons, but life must be better during the life and even after the life of the PPP project.
PPPs and PG require knowledge and skills. While PPP is not as simple as doing a curve ball, playing PG also needs certain knowledge and skills. In PPP, conceptualizing, planning, legal, technical, financial, contract drafting and contract-management know-how and skills are essential. For PG, knowing when to transfer items to the professor, knowing what to do when your bag is full and hitting the character right smack in the middle of the target are critical for sustained play.
PPP proponents must be as passionate as Pokémon catchers. People who are addicted to this game are obviously passionate. Some buy coins; play under the rain; decelerate on the road just to catch a character (please, do not!); some walk for 5 kilometers while the game is on; and some play while writing their columns (smiley). This columnist hopes that more people will learn about PPPs, more private companies will engage government, and PPP projects will spread all over the country.
Both are game changers. PPPs and PG have changed or should change the lives of people. PPPs should instill a significant change in the lives of people. A good life, better yet, a better life must come about.
For us PG players, this columnist hopes that this game (yes, it is just a game), will bring passion, drive, motivation and focus into our lives, PPPs included.